Global E Business Solutions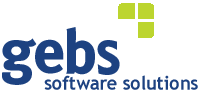 We develop new applications and system integrations, but we also offer development of new possibilities, upgrades and interfaces for existing applications as well as migration of information systems.
Our goal is to offer customized, professional solutions based on your business needs. In our long running years developing solutions for different industry sectors we have acquired experience and expertise with a large number of technologies. For an in depth look at our technical capabilities please view our technical portfolio.
Global E Business Solutions was founded in 1999 in Cluj-Napoca, the city that is also called "The Silicon Valley of Romania". As years passed we opened three new offices across Europe and worked on over 100 successful projects for more than 50 customers worldwide.